Track record 04 "Ceiling Fan"
Case Summary
Outline
India is a tropical country and thus fans are part and parcel of the livelihood. Fans are classified as Ceiling mount, TPW, Exhaust and Industrial. Among other types, ceiling fans are most commonly used household and largest selling item in India. The rotational torque is achieved by deploying an Induction Motor with external rotor type (mostly) and the construction of the IM is very simple and inexpensive. The inherent disadvantage is that it draws high magnetizing current to overcome the reluctance offered by the air-gap between stator and rotor and incur heavy copper losses & increase in temperature thus decrease in the motor efficiency.
In India the BEE (Bureau of Energy Efficiency) has identified the ceiling fans as appliance for energy saving under the program called SEEP (Super-Efficient Equipment Program) to bring accelerated market transformation. The regulatory authority is revising the norms (Energy Star Regulation) to encourage power saving technology adaption in place of Induction motors.
Igarashi Motors India has developed a new BLDC motor with RF technology to replace the Induction Motor without requiring any external modification for remote sensing. The Driver Electronics is the key to BLDC technology and IMIL has the in-house capability to develop and produce the PCB – Electronics. Anchored with market leader to introduce this technology to enable them to transform the ceiling fans with energy efficiency and adhere to regulatory norms in the market.
Problems
Optimum Power Consumption to meet the Air Delivery as per the regulatory norm
Interfacing the motor parameters and the electronics to overcome the dynamics of the ceiling fan blade.
Measures
Fine Material selection using motor simulation software to achieve optimum motor efficiency
Tie-up with most experienced electronics technology partner for circuit design and firmware development
Finished Product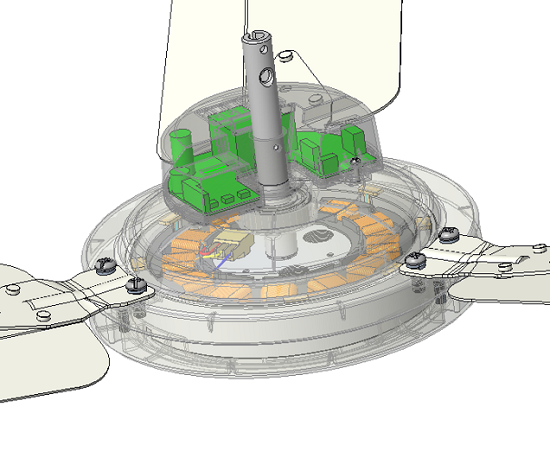 A example of motor used for ceiling fan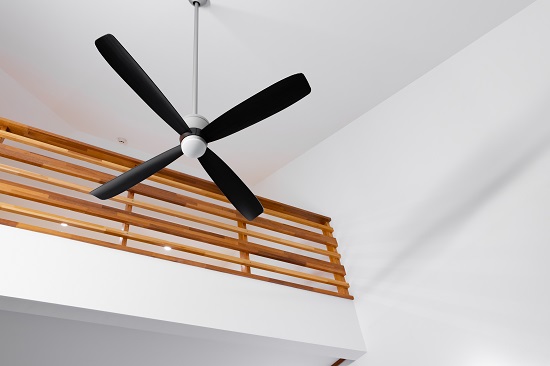 The photo is for illustrative purposes only.