The Features of Igarashi Electric Works
The Features of Igarashi Electric Works
Since its foundation in 1952, Igarashi Electric Works Ltd. has responded to customer needs for over 60 years by supplying compact DC brush motors, geared motors, and other motor components for amateur use under the IG Motor (Igarashi Motor) brand, for use in automobiles, office equipment, home appliances, electric tools, and industrial equipment.
IG motors and other Igarashi Electric Works products are used extensively, not only in Japan but overseas as well. We have sales sites in the USA, Germany, South Korea, and Hong Kong, and production sites in China, India, and South Korea, which we use to speedily respond to the needs of customers worldwide, while providing flexibility, such as through our customization and small lot production capabilities.
The Igarashi Electric Works Group's Main Production and Sales Sites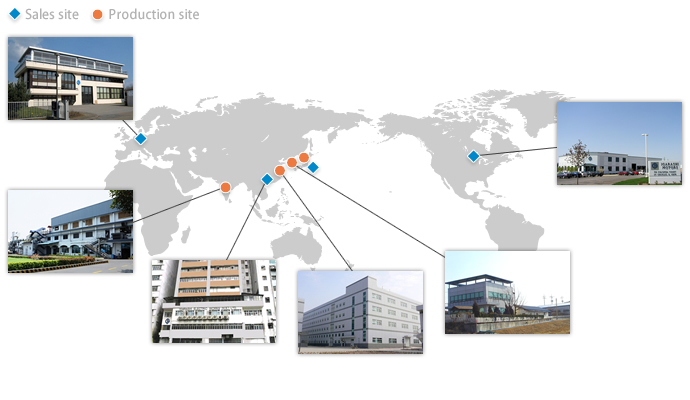 Igarashi Motoren GmbH(Germany)
Igarashi Mototr India Ltd.
Agile Electric Sub Assembly Private Ltd.
(India)
Igarashi Electric Works(H.K.)Ltd.
Yat Yue Industrial Co.,(H.K.)Ltd.
Igarashi Electric Works International Ltd.
(Hong Kong)
Igarashi Electric Works(Shenzhen)Ltd.
Yat Yue Electric (Shenzhen) Co., Ltd.
Igarashi Electric Works(Zhuhai)Ltd.
(China)
Baesung Igarashi Co., Ltd.
(South Korea)
Igarashi Motor Sales USA, LLC
(USA)
Igarashi Electric Works produces over 100 million DC motors each year. Over 80% of those are automotive motors. For example, we are the number one supplier worldwide of the motors used in electronically-controlled exhaust system throttle valves, power tailgates, and power trunks (according to research by Igarashi Electric Works). Many Igarashi Electric Works products are also used in a wide range of automotive areas, including exhaust gas circulator motors, power sliding door, and the motors used in seat lumbar supports and headrests.
Igarashi Electric Works also has extensive business experience with powerful overseas automobile component manufacturers. The IG brand is in use vehicles across the globe.
Examples of Automotive Applications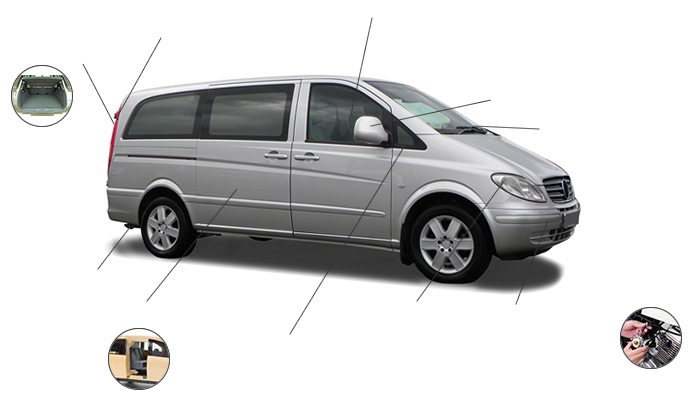 Power tailgates
Exhaust gas control
Power sliding doors
Electric blinds
Car navigation system
Headlight levelers
Engine electronic controls
・Electronically-controlled
throttle valves
・Exhaust gas circulators
Washer pumps
Side mirrors
Seats
・Lumbar supports / headrests
・Massagers / seatbelt presenters
・Seat incliners / active bolsters
※Illustrative image
The history of Igarashi motors began shortly after the war, in 1946, when founder Eiji Igarashi began manufacturing and selling motors for use in toys and models. Since then, we have built up experience supplying compact motors that respond to market needs and customer desires. Our large staff works every day to use this experience in our product development and improvement, product designs, development testing, production technologies, and applied motor technologies.
In order to create even more efficient and environmentally friendly compact motors, and to provide an even higher level of technical service, Igarashi Electric Works uses analysis software in its design and development technology divisions, not only in Japan but in China and India as well.